Welcome to the web-site of the Weston-On-The-Green Memorial Hall.
The Village is also served by "The Village News", published every two months, further details click. News.
*************************
Do you like cake? Do you like wine? Then please join us in the Village Hall
on Tuesday 22nd April at 8pm!
This is our annual round-up of the year just gone and a chance for villagers to tell us how they would like to see the village hall used over the next 12 months. If you've enjoyed any of the events that we have held in 2013/14 – fish & chip suppers, curry nights, films, quizzes, magic shows, lunches etc. – then it's vital this evening is supported for us to be able to continue this good work. Do you want to watch the World Cup on the Big Screen? Would you like to hear folk music, a Welsh male voice choir or a jazz band in the hall? Would you like the big breakfasts to continue? If you don't tell us we won't know!
So please join us on 22nd April, mingle with friends, enjoy a glass of wine and slice of cake and bring lots of creative ideas!
*************************
Soup Lunch & Books @ Village Hall
Saturday 12-2pm
17th May 2014
Bring and buy Books (50p)
plus wholesome food
and a chance to catch up on gossip!
*************************
News of the Art Group:-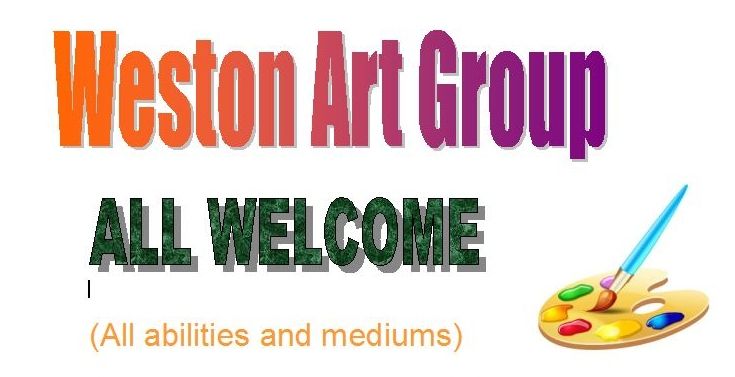 Meetings are held about once a Month
Next Meeting tba...
For details contact Janice tel: 01869 350464
*************************
The new National Police non-emergency telephone number is "101"
"101" replaces the current non-emergency phone number: 0845 8 505 505, which will continue
only until March 2012. It should be used to contact the police to report less urgent crime or
disorder and for general police enquiries. For example: if your car has been stolen; if your
property's been damaged; when you suspect drug use or dealing, or to give the police
information about crime in your area.
You should continue to call 999 for an emergency, such as when a crime is in progress or
suspected or there is a danger to life or when violence is being used or threatened.
REMEMBER: YOU SHOULD NEVER HESITATE TO CALL THE POLICE.
*************************
The Church gets a make over...
Smart new signs and service calendar boards have been fitted to the Gates
Click for up-to-date information on services and other details about the church
*************************
Bletchingdon village now has a village website "Bletchingdon Parish Council". Click to see it...
Weston On The Green is a small village in the heart of rural Oxfordshire and the Village Hall is set in the middle of the village adjacent to the beautiful and historic Church.
The Village Memorial Hall is a relatively modern building completed in 1973 set in an historic village in Oxfordshire, and just been given a major redecoration and face-lift. It is available for use by villagers and non-villagers alike, and this web site is intended to introduce the Memorial Hall to you.
There is some information, such as background history of Weston On The Green, information about the activities of the Women's Institute, a map and directions to Weston On The Green, Oxfordshire, England, and there are images of the Hall. There are also details of how to hire the Hall, and some interesting links for you to browse.
The Weston On The Green Memorial Village Hall is run as a Charity, Reference Number 264754.
Please feel free to contact me with any query regarding the Hall or the website. To send an email to me Click here.