General Information about the Weston On The Green Memorial Hall
The main Hall is well proportioned, about 45ft by 25ft, with large double glazed windows to the front letting in lots of light without the cold. The heating is by wall mounted radiant heaters. There is a separate 'Committee room area' partitioned off by sliding partitions which enable it to be included in the main part of the Hall.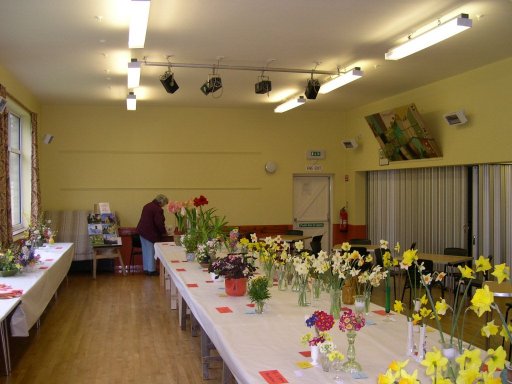 There a spotlights in the ceiling (see above) and the Hall can be configured for dances, plays, lectures, or exhibitions very easily.
The Hall is dedicated to those who died in war and there is a memorial board in the Hall.